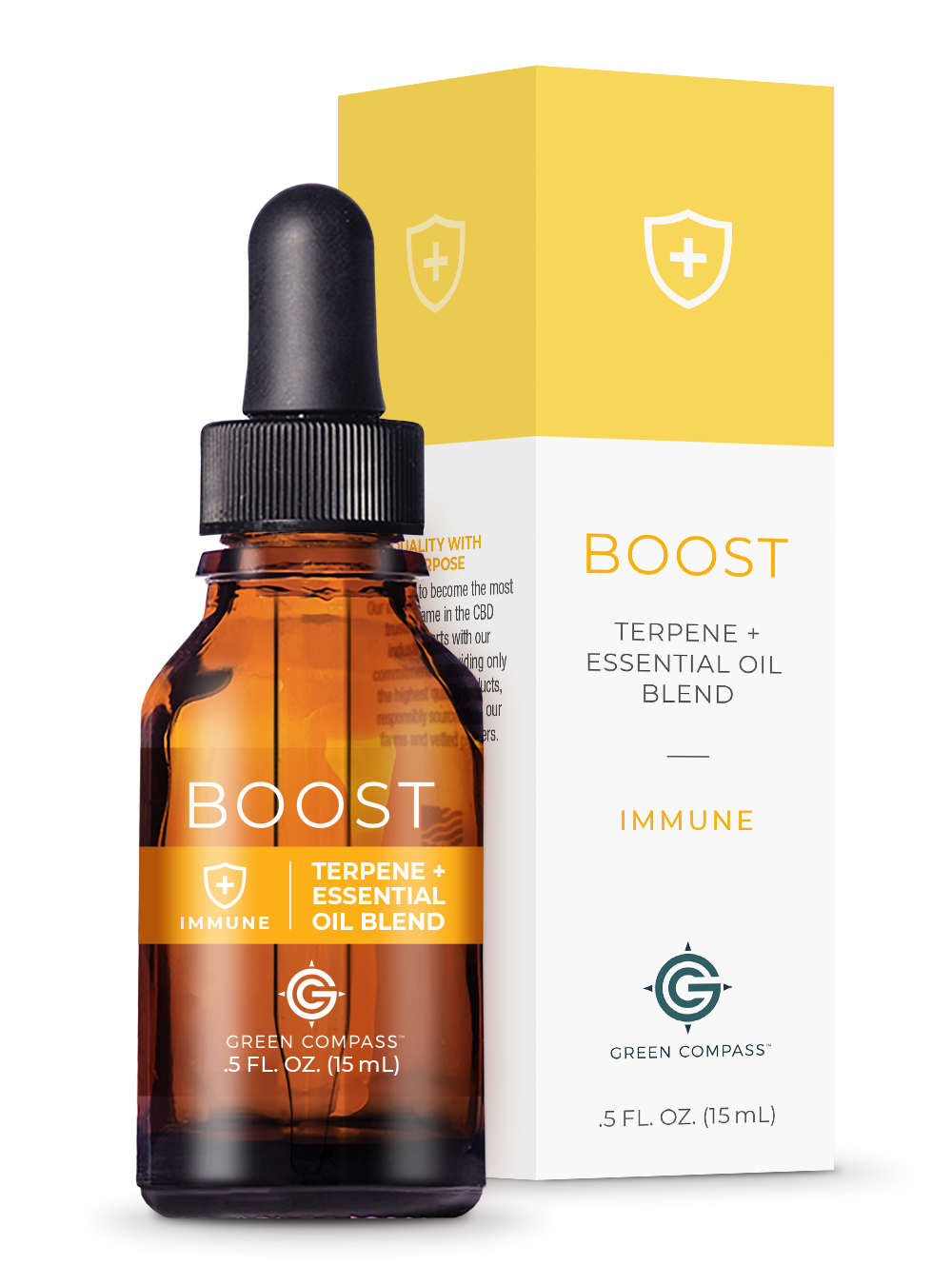 BOOST - Immune
$29.95
$23.96 Preferred Customer
Benefits
The limonene, along with other terpenes in the blend, supports your immune system.
You can take up to 3x per day especially before or after travel or when you plan to be in a large group.
Do not use on pets.
If you're taking several times a day and start to experience any irritation to the mucus lining of the throat, stop using for a few days. (Irritation similar to eating red hots or wasabi, which can irritate the throat)
Formulated to take in addition to your CBD tincture, it's not a replacement.
You can take at the same time as your CBD if you'd like, or any time throughout the day.
Take this product the same way you take your CBD, under the tongue for several seconds before swallowing.
Product Information
*Limited Time Introductory Pricing*
Blood Orange is extremely high in D Limonene. D Limonene can support your body's ability to naturally produce glutathione.
Cinnamon Bark has a high content of cinnamaldehyde, and it helps support a healthy immune system.
Ginger helps support healthy respiratory function.
Clove is a warming oil that supports immunity.
Thyme is a plant that helps further support healthy respiratory function
Ingredients
Green Compass proprietary Hemp Derived Terpene Blend, Citrus Sinensis (Blood Orange), Cinnamomum Zeylanicum (Cinnamon Bark), Eugenia Caryophyllus (Clove Bud), Zingiber Officinale (Ginger), Thymus Vulgaris (Thyme), MCT Oil.
As Green Compass continues to monitor the COVID-19 virus pandemic, it is imperative that our Independent Advocates avoid posting that our products are intended to prevent, treat, or cure COVID-19 or any other disease. Since there are currently no reliable scientific studies that would substantiate ANY claims relative to supplements and COVID-19, all Coronavirus-related prevention or treatment claims are strictly prohibited by Green Compass and the FTC. Please continue to practice COVID-19 safety and prevention measures and know that the health and wellness of our Green Compass community is our number one priority.
*Always consult your physician before using any CBD products.
* Full Spectrum and Isolate products could contain very trace amounts of THC that are below detectable levels by our third party lab tests. Products are tested by using liquid chromatography, detecting THC levels over 100 PPM. If you are subject to drug testing then you may want to consult with the testing facility and your employer before using these products. Green Compass cannot guarantee the outcome of customer drug tests.

*These statements have not been evaluated by the Food and Drug Administration. These products are not intended to diagnose, treat, cure or prevent any disease.